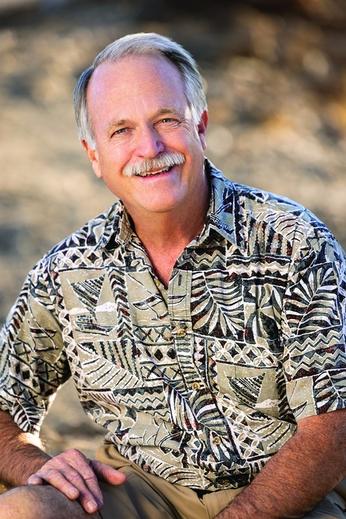 It started about six years ago when Joseph Zingg would experience an occasional sharp pain in his left hip when he was walking, hiking or running, something the retired police officer did three or four times a week to stay in shape.
"The pain would last about a day, then go away for a few weeks, so I didn't think I needed to see a doctor since it was so intermittent," he says.
Slowly, however, the pain became more regular. "I'd feel it when my left leg was in the back portion of my stride," the 70-year-old explains. "As I stepped forward, it went away. It was aggravating, but not intense. Then it started to be difficult to lift my foot up to tie my shoe."
Two years ago, Zingg went to see Eisenhower Desert Orthopedic Center Surgeon James Bell, MD, who is Board Certified in Orthopedic Surgery and Sports Medicine. Dr. Bell ordered X-ray imaging, which revealed that his patient had significant osteoarthritis in his left hip, an indicator that he would eventually need the joint replaced. In the meantime, Dr. Bell recommended some conservative (nonsurgical) measures.
"He suggested that I first try physical therapy, which I did for a few months," Zingg relates.
"Patients tend to favor the 'bad' leg and, as a result, it can develop weakness or limited range of motion, so physical therapy can help with these issues," Dr. Bell explains.
Zingg also had two cortisone shots, which "helped with the pain somewhat, but the relief only lasted a couple of months," he says.
"We offer these injections to patients who want to try them, but in my experience, they're not as successful in the hip as they are in the knee," Dr. Bell notes.
By last spring, Zingg's need for a total hip replacement was unavoidable.
"My range of motion had become quite limited," Zingg says. "I had to use my arm to lift my left leg in order to swivel into the car. And the pain was pretty constant."
Joe's was a fairly typical presentation of someone who needs a hip replacement," Dr. Bell says. "People also may have a hard time going up and down stairs, difficulty turning over in bed, or getting up from a low seat. Golfers realize they can't play more than a few holes anymore because they're limping. And then there's the pain."
At what point should someone see a doctor if they're experiencing these symptoms?
"If it's persisted for a while and not getting any better after you've modified your activities — you're playing golf once a week instead of five times, for example — and anti-inflammatory medicines aren't controlling the pain, then it's time to make an appointment," Dr. Bell says. He notes that women tend to be more proactive and come to see him sooner than most men. "Guys seem to put it off until their wives make the appointment!" he laughs.
"Bottom line, when it becomes a daily, nagging problem that's interfering with your quality of life, it's time to consider surgery," he adds.
Zingg underwent a posterior hip replacement in April 2021. This is a minimally invasive procedure in which the surgeon uses a curved incision on the side and back of the hip. Various approaches to hip replacement are utilized, all with equivalent outcomes. Notably, Eisenhower's board certified and fellowship-trained surgeons perform more than 600 hip replacement procedures each year — making it one of the highest-volume centers in the entire state.
"I could tell the difference almost immediately," Zingg says. "Even though there was soreness from the surgery itself, the next day I was up using a walker and that jabbing pain in the joint was gone." He undertook six weeks of postoperative physical therapy at the end of which, "I was walking around on my own just fine," he says.
While he has given up running — Dr. Bell cautions against any high-impact activity since it increases wear and tear on the prosthesis and can lead to the need for a revision — Zingg is doing a lot of hiking. He's delighted to be active again and pain free.
To others who may be considering hip replacement, Zingg says, "Don't hesitate to do it if you have a good surgeon like Dr. Bell and you're given the option. My surgery was successful and the pain management was very good.
"On a scale of one to 10, I'd give Eisenhower and Dr. Bell a 10," he adds.
For more information or to find a physician at Eisenhower Desert Orthopedic Center, call 760.773.4545. Or visit EisenhowerHealth.org/EDOC.