Emergency Department
The Eisenhower Tennity Emergency Department has a collaborative and dedicated team of physicians, nurses, pharmacists, ED technicians, phlebotomists, X-ray technicians, social service workers, a concierge and 24-hour internal and external security. Eisenhower has received designation as a Level IV Trauma Center in cooperation with the Riverside County EMS Agency and has also earned bronze level accreditation from the American College of Emergency Physicians as a Geriatric Emergency Department.
Due to the possibility of increased wait times, we hope this information will help explain what you are waiting for. Please don't hesitate to ask any staff member for assistance or updates while you are waiting.
Our first priority is patient care. Due to privacy laws, we can only share limited information with callers. It may be best for a loved one who is waiting in the Emergency Department to update family and loved ones as appropriate.
Step 1 — Triage by Doctor
After you meet the intake RN and have your vital signs taken, you will be called to our main triage area to meet the triage doctor.
The triage doctor will speak to you about your emergency and decide what tests to order and what area of the Emergency Department will treat you after waiting in the lobby. Tests may include:
Blood work
EKG
X-Ray/CT Scan/ MRI
You may have an IV placed by a nurse to provide you medications at a later time.
Keep in mind that due to safety reasons nurses cannot give pain medications or provide IV fluids while you are waiting.
No triage doctor? After hours, the intake staff will arrange for your testing after speaking with a medical provider.
Step 2 — Exams, reassessment and waiting
You will return to the lobby after your time with the triage doctor to have your exams. Stay in the lobby so we can find you and transport you to any exams the doctor ordered. If the wait time is long, staff will call you to the intake area, check your vital signs, and see how you are feeling.
Why am I waiting so long? Waiting happens when there are no beds available in the main emergency department. Keep in mind, the intake staff are not responsible for which patient is attended to next.
Need to leave? See the intake RN to have your IV removed and to discuss how to get your results.
Step 3 — Placement in Main Emergency Department
After having exams and waiting, you will be placed in the Main ED. You will be placed in the treatment area determined by the triage doctor. The medical provider will interpret the tests already done and decide if you need more testing. The medical provider will order other treatment if you need it. At this stage, the medical provider will decide if you will be discharged home or if you will need to stay in the hospital.
Discharged home? The provider may order prescriptions, make sure your pharmacy is open and your prescriptions are at the correct pharmacy on your paperwork.
Being admitted? Send all valuables and medications home. Have a list of your home medications for the admitting team.
Important Contact Information:
Eisenhower Tennity Emergency Department: 760-773-1221 (Option 7 for Main ED)
Complaints and Concerns:
Patient Relations: 760-674-3648
For assistance with follow-up, MyChart and information regarding visit:
ED Quality Nurse: 760-837-8187
Medical Records: 760-773-1211
Eisenhower's Tennity Emergency Department is located on the main campus in Rancho Mirage; its entrance is on the rear side of the main hospital. Parking is limited near the emergency department entrance. Family or loved ones may need to drop off the patient and follow the signs to the nearest parking approximately 100 yards away near the Salta Health Center building.
In the event of a medical emergency, please dial 911.

While it may feel like a long wait for an ambulance, the wait is usually only minutes - far less than the amount of time to drive to the nearest hospital. As one recent national article stated, the most "saveable" person is one whose collapse is immediately reported to 911. Emergency services personnel are able to assess the situation and, depending on the emergency, can often begin vital lifesaving services on the way to the hospital.

Never drive yourself to the hospital if you think you are having a stroke or heart attack. If you are a family member, friend or bystander, please call 911. Minutes do make a difference, and emergency services personnel can help save a life.

Not sure when to visit the Emergency Department or Urgent Care? Download and Print a copy to have as an easy reference guide!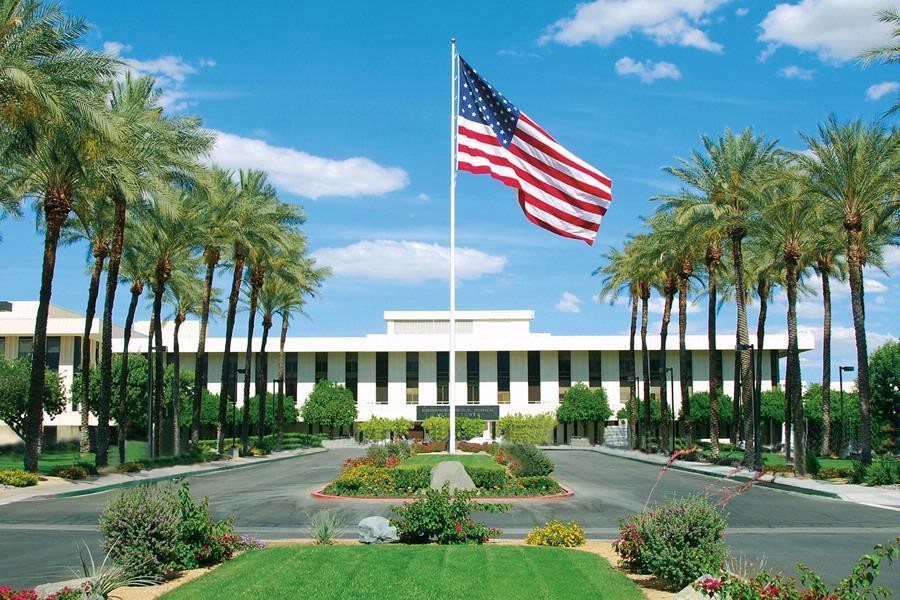 Tennity Emergency Department

Eisenhower Health Main Campus

39000 Bob Hope Drive, Tennity Emergency Department

Rancho Mirage

,

CA

92270-3221
7 days a week
24 hours per day
Emergency Care at Eisenhower: Level IV Trauma, Triage and More

Featuring: Eric Leroux

Listen Now

Browser Audio Unsuported.
Is it an Emergency or Just an Urgency?

Featuring: Russell Grant, Euthym Kontaxis

Listen Now

Browser Audio Unsuported.