Eisenhower Sleep Center
The Eisenhower Sleep Center offers a six-bed sleep lab as well as options for at home sleep testing. Although there are more than 100 different types of sleep disorders, the majority of patients seen at the Sleep Center are experiencing sleep apnea or insomnia. The Eisenhower Sleep center uses state-of-the-art tools to diagnose and treat these and other less common sleep disorders.
Sleep apnea is a condition in which the patient snores loudly, has excessive daytime sleepiness and often has observed pauses in breathing. If left untreated, this condition may contribute to heart failure and arrhythmia, diabetes, cognitive dysfunction and stroke. The treatment of choice for sleep apnea is often CPAP while some of the milder cases of sleep apnea may respond to wearing an oral appliance.
The most common sleep disorder is insomnia. While primary insomnia is not normally seen in a sleep laboratory, Eisenhower has offered several lectures on the treatment of insomnia, which includes understanding good sleep hygiene, consolidation of sleep time and deep-muscle relaxation exercises for periods when sleep is elusive. Giving patients tools that can create good habits to allow sleep to naturally unfold is often helpful to living with insomnia.
In addition to our six-bed sleep lab, the Eisenhower Sleep Center utilizes home sleep testing devices that allows for easy access to sleep testing for people with a high probability of suffering from obstructive sleep apnea. This easy-to-use device is picked up from the Sleep Center and after watching a video and instruction about its use, the patient wears the device for up to three nights.
This type of testing allows for quick "out-of-laboratory" testing on patients who may be hospitalized or have difficulty spending a night away from home. While it does not test for the full range of sleep disorders, home testing is a very good diagnostic tool for some people with sleep apnea.
Eisenhower Health
Sleep Medicine
Family Medicine*
Why Sleep Matters and How to Get More of It

Featuring: Talene Churukian

Listen Now

Browser Audio Unsuported.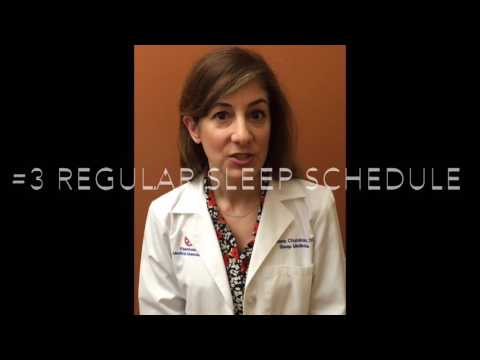 Eisenhower Sleep Center

Eisenhower Sleep Center

41990 Cook Street

Palm Desert

,

CA

92211
varies; call for appointment